So you're trying to start a blog. But pretty soon you get frustrated and give up.
Why?
Your biggest problem is the platform.
Maybe you couldn't figure out how to use the site or it didn't offer you the blog monetization configurations you wanted. So you gave up. Or maybe you turned to something that seemed easy at first:
A plug-and-play platform.
There's a better way. That way is the best blogging platform out there.
Today you will learn,
Blogging platform problems you need to avoid
The top blogging platform to grow an audience and make money
Let's dive in.
Avoid Blogging Platforms that Look Like This
Let's start with the biggest elephant in the room — whether to use a click-and-drag, hosted blogging platform. Many people look to sites like these when starting a blog:
Blogger
Weebly
Wix
Squarespace
Medium
CMS Hub
Tumblr
Contently
While these platforms can help you launch quickly, there are numerous problems with them.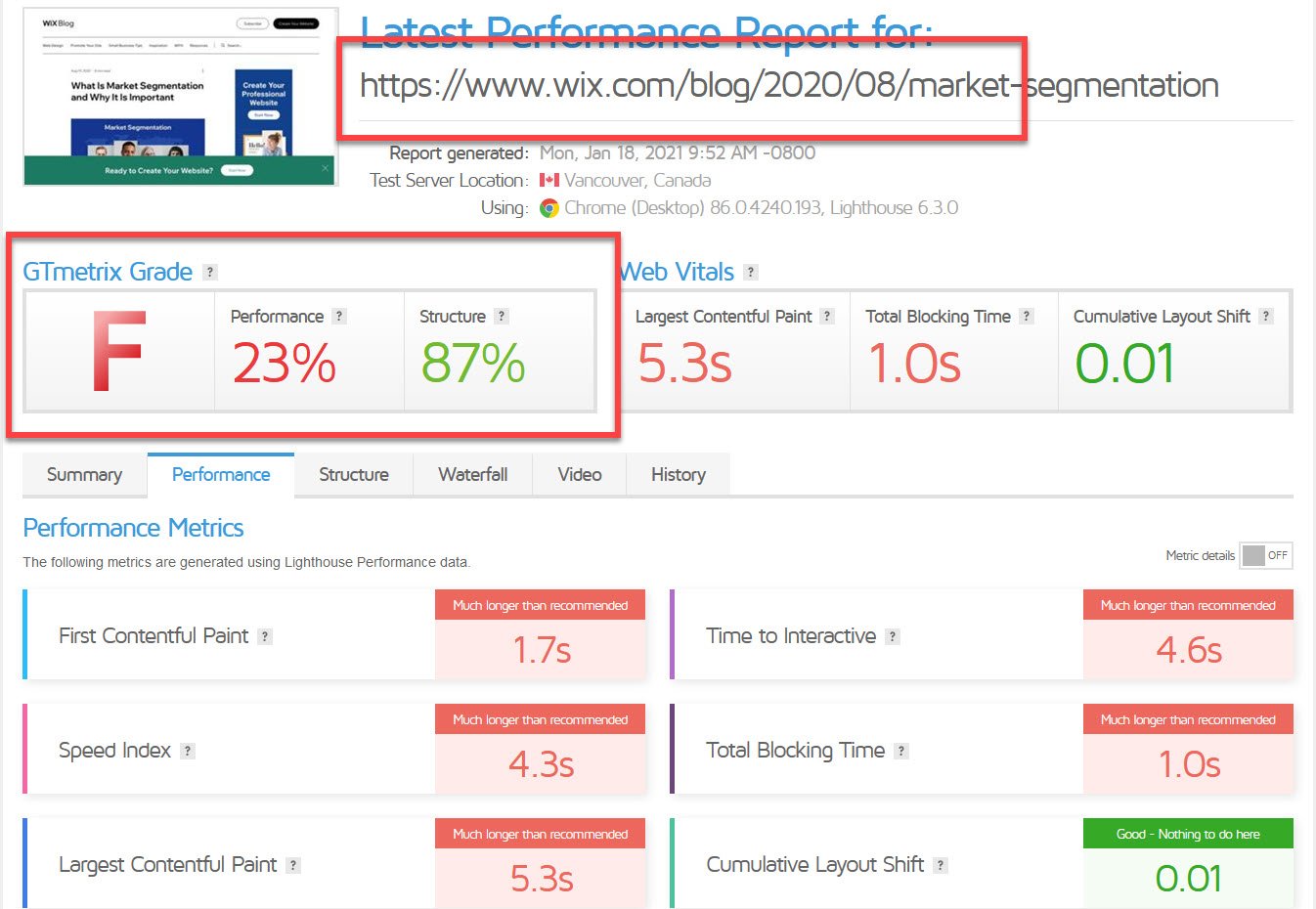 Here are the three big ones.
1. You Don't Own Your Site
These websites are owned by companies who are simply out to make a buck off your efforts.
Because the corporation owns your blog or site, if it goes belly up, so do you!
That means that all of the hard work you put into customizing your blog and adding killer content could be gone in an instant.
2. Lack of Customization
You have to find ways to stand out visually to get on top, and these hosted sites don't offer a lot of room to make that happen.
Instead you have the same website other people have with only a few deviations in colors and fonts."see the Wix URL above, the date? /2020/08 ?
You can't customize, change, remove settings like that with these closed systems. So even if you update your post, it looks like it is OLD!
3. You Can't Make Money!
OK, that's an exaggeration, but these sites make it difficult to monetize your blog because you don't have full control.
And there's a good chance you'll want to start earning money from all of your hard work at some point.
Thus, it is a much better idea to go with the best blogging platform option:
What's the best blogging platform?
A WordPress.org website on a cheap self-hosted plan which means you OWN your blog.
Here's a quick summary of just some of the benefits of WordPress:
Flexibility and control
Full customization of your site
A gajillion plugins that work solely with WordPress to make it do whatever you need it to do!

SEO optimization
monetizing your site plugins
image customization…
the list goes on and on!
And speed, speed, speed! Which makes Google happy.
Here's our website speed.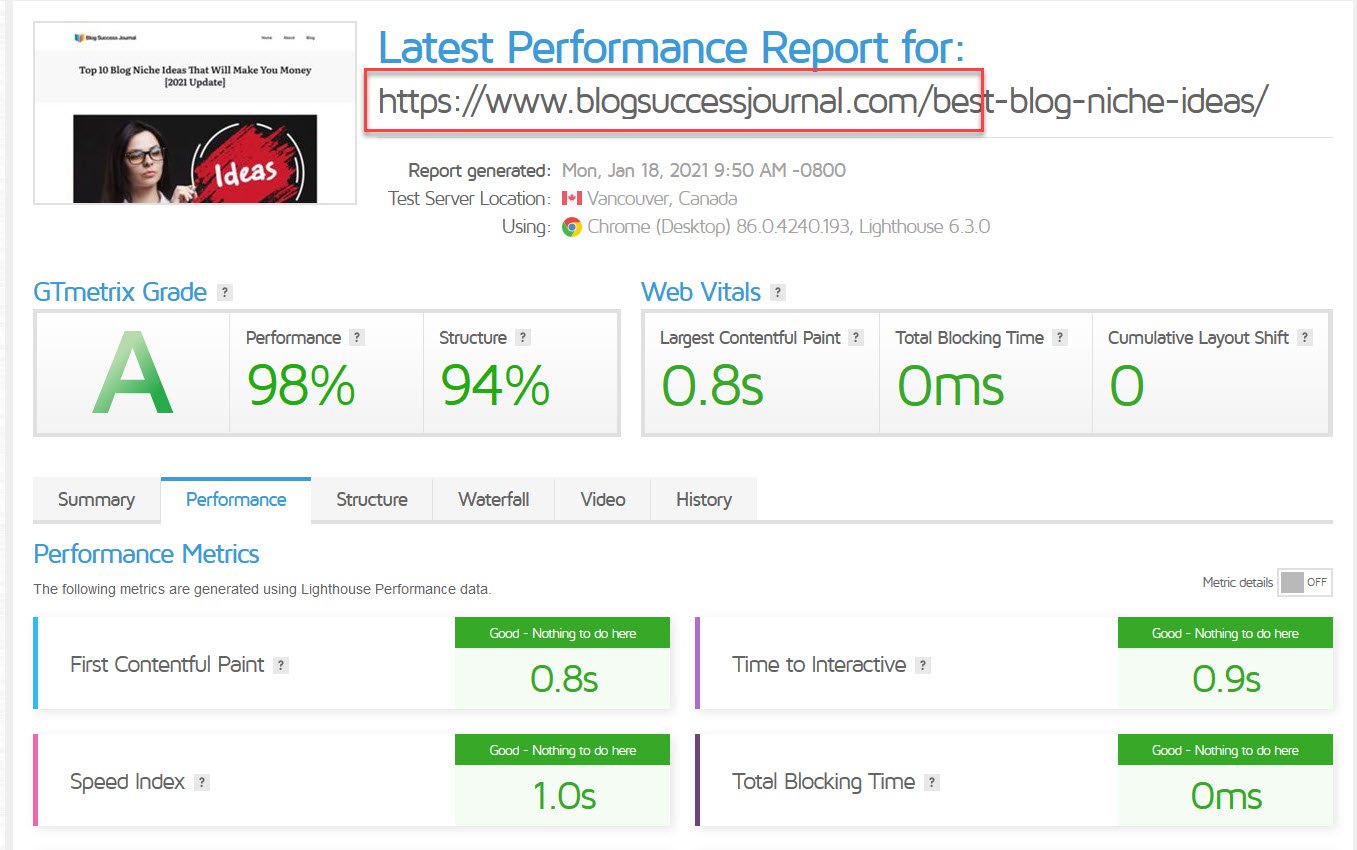 Ready to own all of the blog posts that you write?
Here's step by step how to start with WordPress inexpensive and fast.
Still not convinced? OK, then let's talk about:
WordPress.org vs. WordPress.com
To avoid confusion, when we say that WordPress is the best blogging platform to use, we mean WordPress.org's framework solution housed via a cheap web hosting package that you purchase. We do not mean the hosted option offered by WordPress.com.
Instead, you'll purchase affordable website hosting on your own and install a copy of the WordPress framework within that site hosting. From there, you'll be able to customize the look of the page, add your favorite content, and much more.
So, what are the key reasons why you need to use WordPress for your blog?
Flexibility and Control
There are numerous benefits to using WordPress for your blog framework, but the two biggest are flexibility and control.
When you choose and pay for a host, install the WordPress framework, and customize the visual side of your blog to your liking, you're taking full control of your content.
That means that there's no big corporation lurking around the corner that could shut you down at any time. And you have the power to make it look the way you want it to in order to match your blog branding.
Sounds great, right?
This alone is why so many people opt for WordPress over other possible blogging platform options.
Customizing Visual Aspects of WordPress with Thrive Themes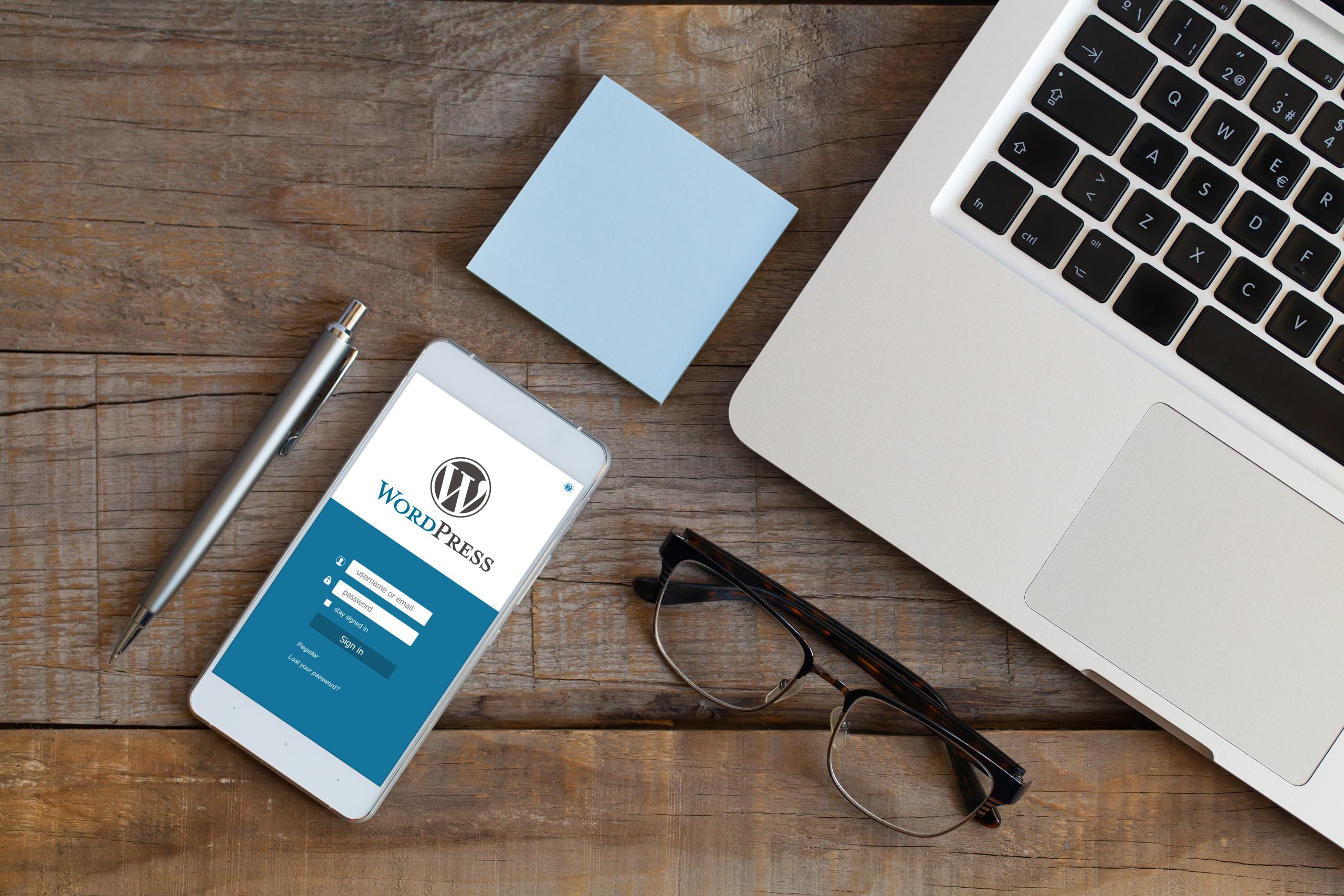 Hire a website designer to customize your blog for you, which can take weeks or months and cost a few hundred to several thousand dollars, depending on what customizations you need.
You can attempt it yourself without any sort of template or guide, but will likely get frustrated if you don't have a background in coding and web design.
You can use Thrive Themes to choose a gorgeous template that's easily customizable and comes with an insane amount of customer support.
Ding, ding, ding! We have a winner!
As you can tell, the third option is the absolute best way to launch a blog on WordPress this year.
Thrive Themes are blazing fast and feature all of the functionality you need to run your blog. Plus, their intuitive and easy-to-use page builder allows you to seamlessly create great looking sales pages, blog posts, evergreen content pages, and more quickly and easily.
Plugins
Another great benefit is that there are so many ways to customize your site because developers have created plugins and themes that work directly with WordPress. Because it's the best blogging platform, your options are endless.
There is nothing you will ever want to accomplish on your blog that WordPress doesn't have 20 options for you to satisfy your heart's desire every time! And many of them are free!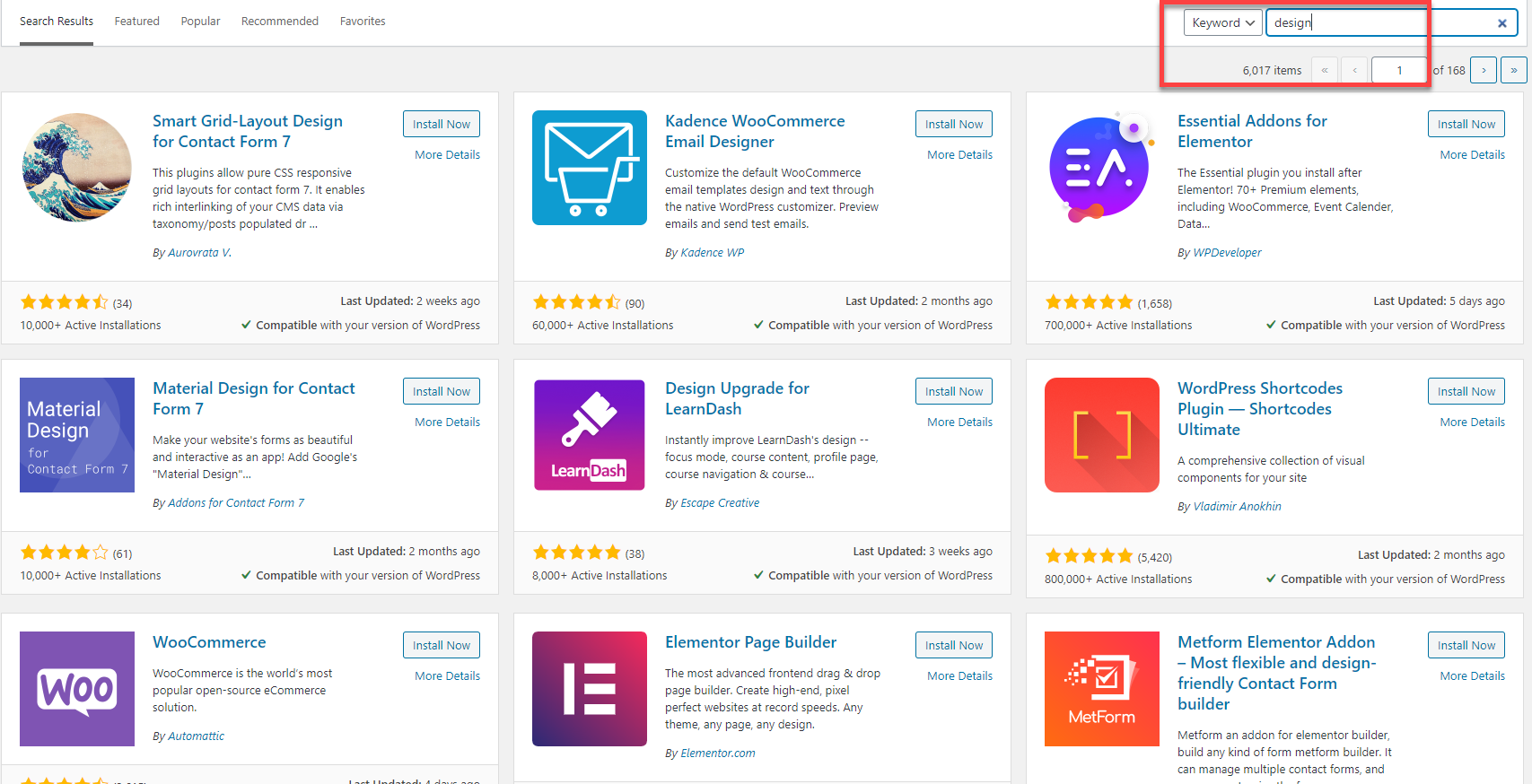 Designed to Make Google Happy + SPEED!
Just look at this example…
This page has 19 affiliate links with images, a featured image, and a bunch of words all on WordPress!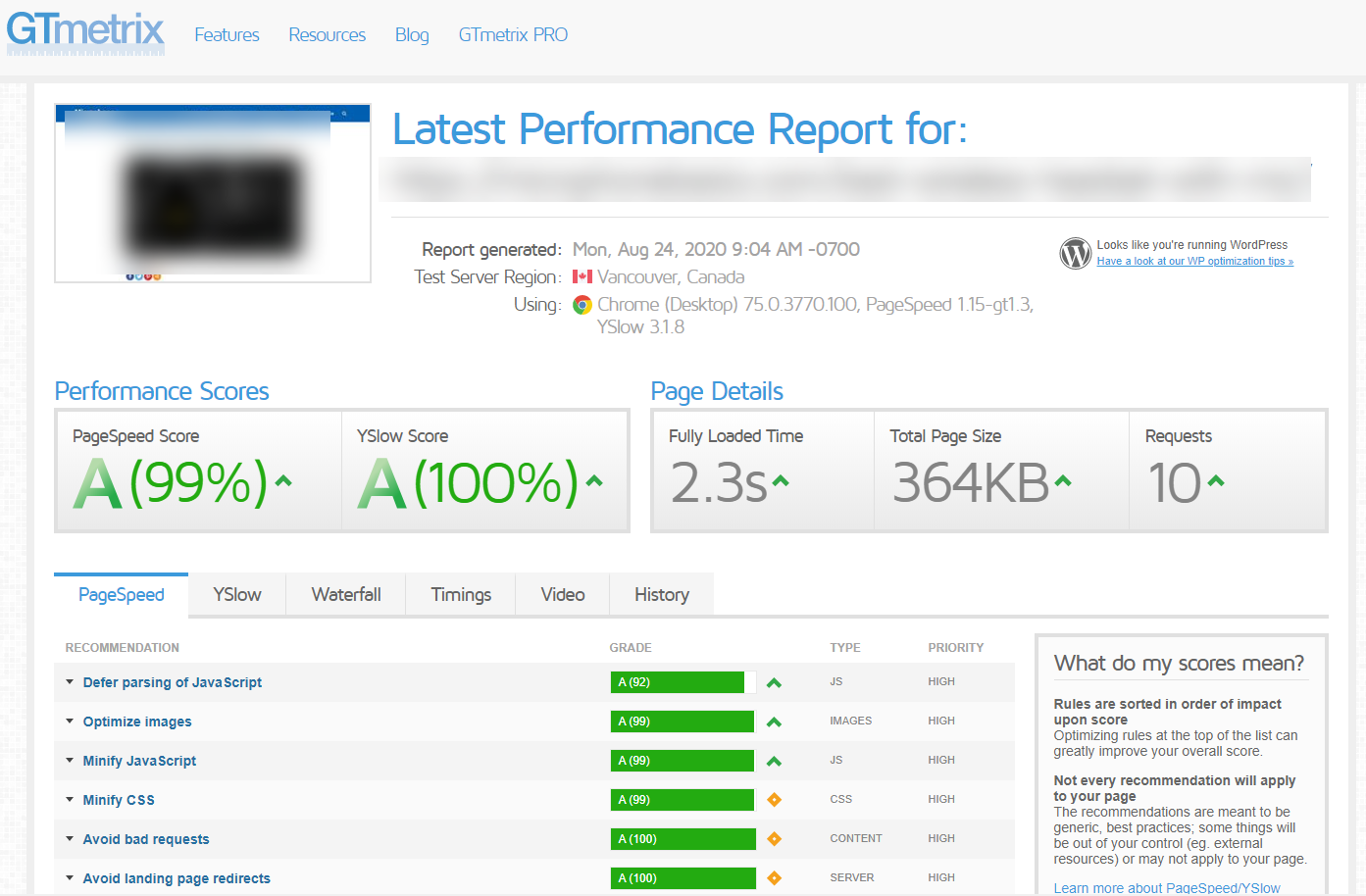 How fast is Squarespace?!?!?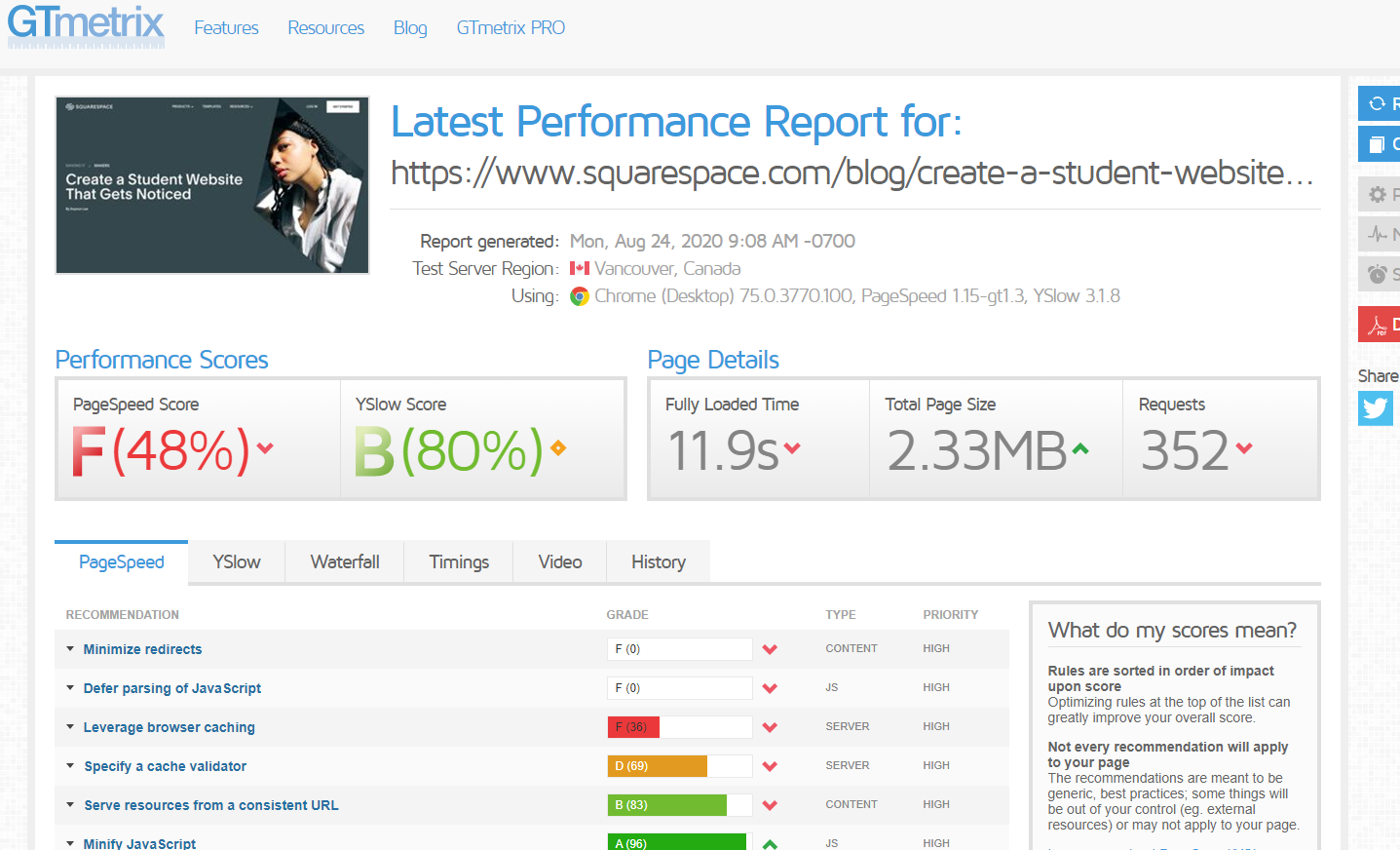 What Else You Need to Know for WordPress Success
Once you've set up your blog and customized your site visually with Thrive Themes, there are a few more tidbits you need to consider, including:
Connect your page to Google. You can't start driving traffic to your blog if you aren't connected to Google. Look up basic search engine optimization (SEO) practices to start familiarizing yourself with how this works and how to organize your blog content.
Learn about WordPress plugins. There are so many plugins out there to help you improve the success of your WordPress blog. These options generally aren't available on hosted blog platforms, so start looking around to find the various ones that can assist you in meeting your goals.
Start writing tons of awesome content. If you really want your WordPress blog to thrive, you need to consistently post tons of articles about awesome subjects your audience wants to know more about.
If you're just starting a blog for the first time, these steps are a minimum you need to consider for your overall success. In addition, learning a few basic tips and tricks about the WordPress platform will help save you time and effort in the future.
Wrap Up: Choose the Best Blogging Platform for 2020
If you couldn't already tell, there is definitely a clear winner when it comes to the best blogging platform.
WordPress not only gives you more control over your content, there are tons of options out there to help you create a customized look for your site. When paired with Thrive Themes, you have a robust blog that you can add tons of great posts to, build an audience, and grow your brand while still having total control over what it looks like visually.
In the end, this is a setup to ensure your blogging experience is positive and successful.