Writing an ebook is no easy task.
You deserve a ton of respect for finishing yours.
And you've decided to sell it on your blog instead of on Amazon and Apple.
Fantastic choice!
You are two-thirds of the way to building a reliable income stream from your blogging business.
What's left?
Figuring out exactly how to sell ebooks on your blog.
Sound code-y and difficult? Thinking about hiring outside help?
Don't!
Today you will learn a simple-to-replicate process that will turn your ebook and blog into an online money-making machine!
So…
How Do You Sell An eBook On Your Blog?
Here's the proven (step by step) recipe that even uses free tools:
Upload your ebook as a deliverable
Create a simple sales page for your ebook
Create an online course teaching your book
Use your ebook or parts of your book as a lead magnet
Market your lead magnet, course, and ebook on your blog
Use your ebook to create more content that grows your reach
Make tons of money from free traffic selling ebooks and courses
Now buckle up, we're ready to get into the nitty-gritty of helping you sell loads of copies of your first ebook (or your fifth, or your twentieth)!
Set Up Your Selling Platform (100% Free)
The first step is always the hardest. It's where we panic… And rightfully so…
Most of us aren't very technical… but even with above-average computer skills, setting up everything you need to start selling ebooks online on your own seems daunting and hugely time-consuming.
Who wants to spend weeks building and coding?
Not me.
The only other alternative used to be hiring insanely expensive developers… But thankfully, you can now do it all by yourself FOR FREE in under a day!
This is how:
Sign Up For a Free Thinkific Account
Thinkific is manna from heaven when you're a blogger in the game of selling ebooks, courses, and other information products!
A free account will make it a piece of cake to create:
Three online courses/deliverables
A website
Landing pages
Shopping cart and checkout pages
Payment processing
What more could you possibly want? You'll be ready to start selling and making money in no time!
Here's how
Sign up for Thinkific free here, once logged in go to create a course and choose the Membership Resource Library option.
Follow the instructions on the next page to upload your eBook
Once done, then go to pricing and connect to either Stripe or Paypal and set the price of your book

After you hit publish, go back to your Thinkific dashboard and re-enter your course.
Then hit, Build Landing Page

Create a sales page for your book and done!
You have an eBook your blog visitors can now purchase!
Here's what to do next.
Give Your eBook Away For Free
SAY WHAT? I just poured my soul into writing this unbelievable content… are you crazy?
Hold up just one sec and hear me out!
Giving away your ebook for free is the secret to unlocking a ton more revenue.
Here's the deal:
Create a detailed video course that teaches the content of your ebook. You can then easily add it as an online course on Thinkific (you have three free slots!) and price it at either $47 or $97 USD.
Your free ebook should then act as the lead magnet for driving course sales.
It'll work because the perceived value of an online video course is way higher. The personal touch of 'face-to-face' video lessons hands down beats reading a PDF by yourself.
You'd be lucky to get $17 USD for an ebook… 80 bucks less than what you could charge for a course!
One online course won't turn you into a millionaire, but it will move you towards your dream of a million-a-year online business a lot faster than selling ebooks.
And that's it.
Your tech worries are sorted.
Now let's get to the fun part… selling!
Build An Epic Sales Funnel
This is the most important step.
If you want to sell ebooks and courses online, you'll need a simple, effective funnel to push customers through.
Here is your epic sales funnel:
Add three products to Thinkific: your ebook for sale, the same ebook for free, and your online video course for sale.
Create a simple sales page for your students.
Drive traffic to your eBook (you'll find out how in the next section).
Highlight the great deal your visitors are getting with the free offer.
Ask for an email address in exchange for downloading the book. This will also grow your email list massively!
Use your free ebook to create excitement about the course and drive people to its landing page.
Sell the course directly via Thinkific and make money!
Straight-forward. And almost perfect …
There's only one more thing you could do to improve it, whilst still keeping it completely free:
Create A Beautiful Lead Magnet
Head over to Beacon and sign up for a free beginner account.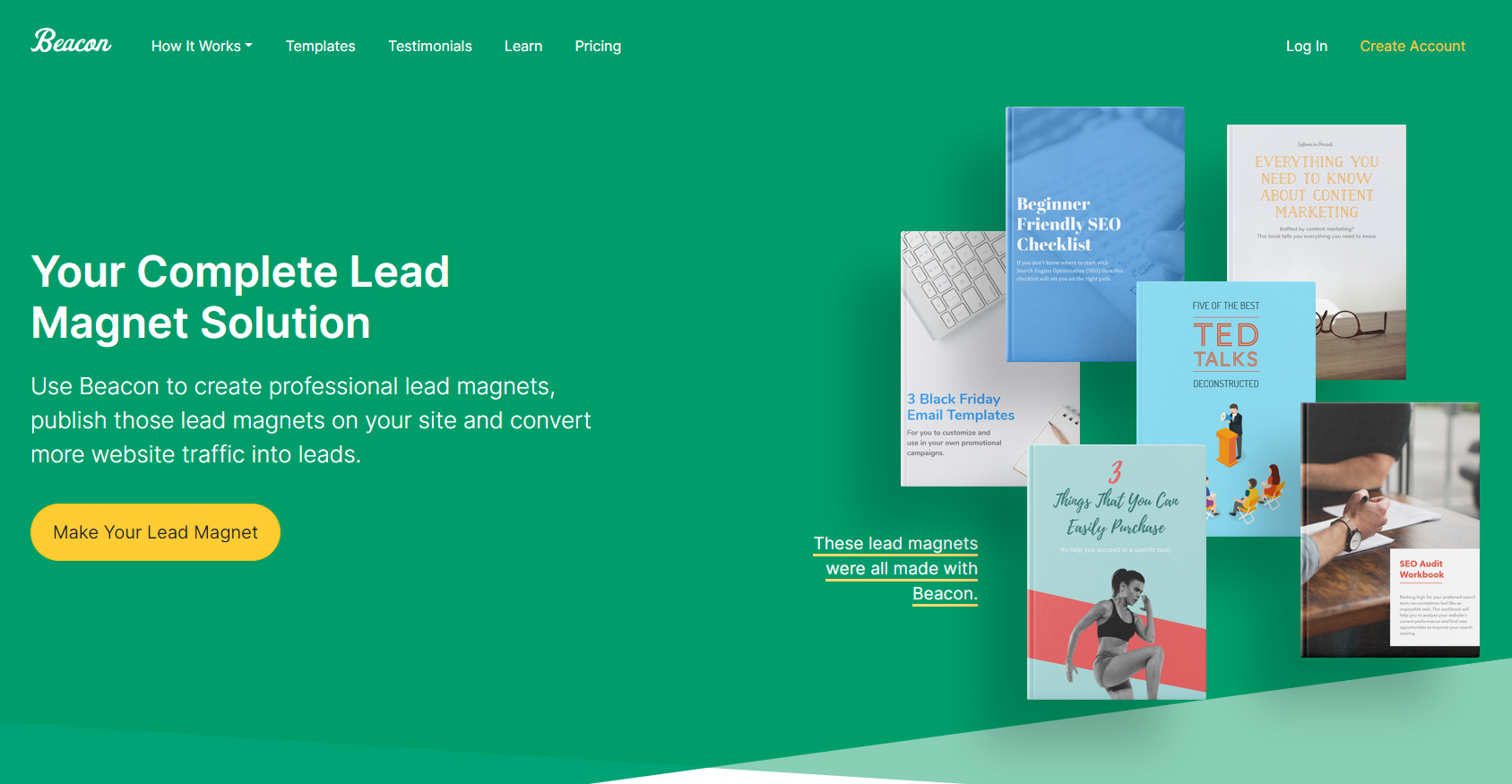 With their intuitive platform, you'll easily be able to create a professional ebook without hiring a designer.
You can then host it on their server and use it as an attractive lead magnet.
How should you integrate it into your Thinkific sales funnel?
Use It Alongside Thinkific
Since you've just moved your free ebook deliverable over to Beacon, you've freed up a Thinkific slot.
You can immediately fill it by duplicating your online course and giving it a discounted price.
This will become your most powerful selling tool, a one-time-offer course.
Now make sure to present this exclusive discounted offer to everyone that downloads your ebook.
You'll give them even more reason to feel special and want to purchase!
Now onto the final step of how to sell an ebook on your blog:
Market Your eBook and Course
Everything is perfectly set up – you have a well-oiled sales funnel hosted on a couple of phenomenal free platforms.
It's time to drive traffic, sell ebooks and courses, and of course make money!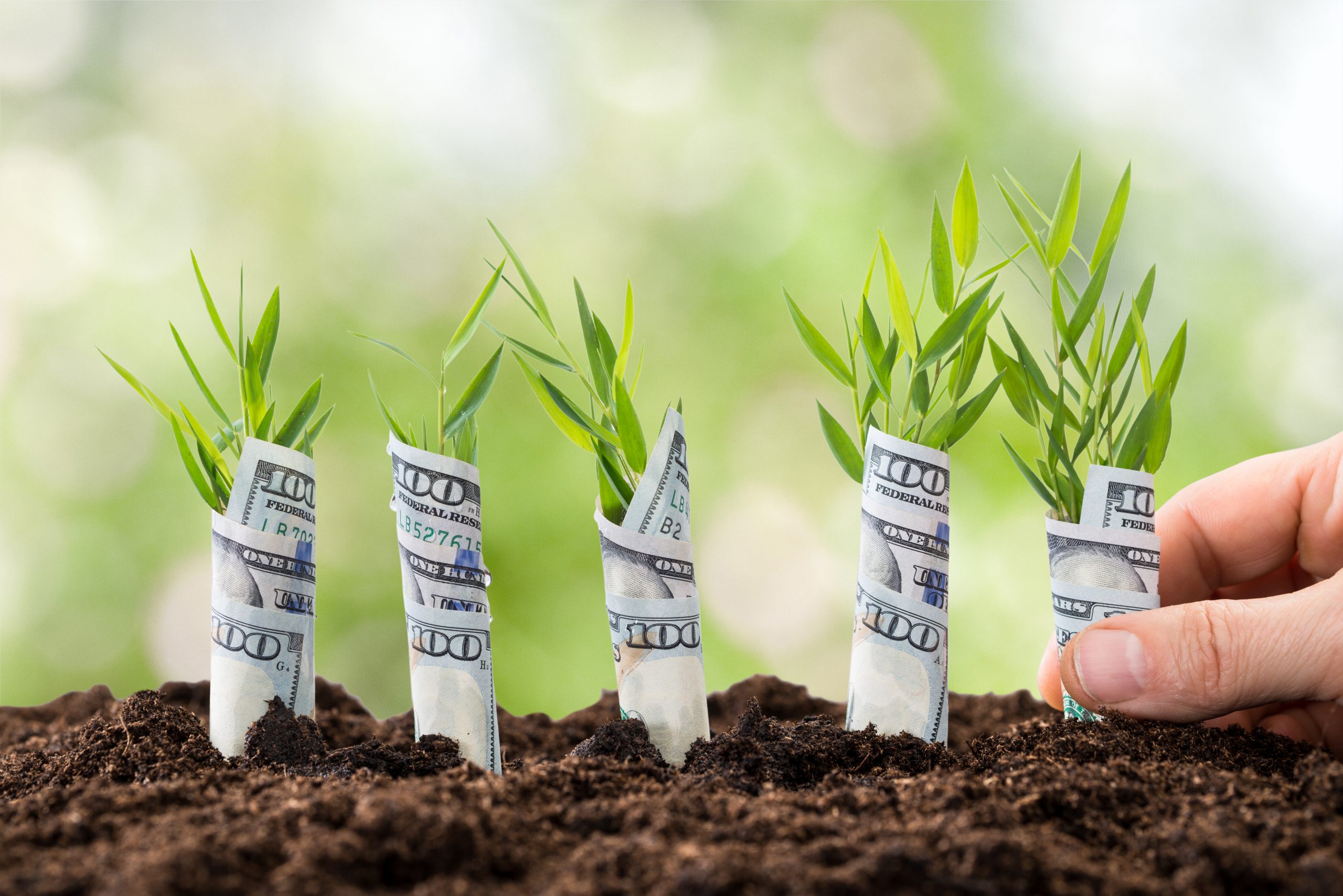 Convert Your eBook into Captivating Blog Posts
This is the sharpest marketing tool in your shed.
Why?
You already have a loyal following of readers!
These people already know you and enjoy both your style and your content… this makes them absolutely the first ones you should target when selling ebooks and online courses!
And what better way to communicate the value of your new product than to convert your digital book's copy into a bunch of killer blog posts?
They already love your blog and see you as the go-to expert, so build on this trust.
Plus odds are that many will want to support you after all the free, valuable advice you've given them over the years!
Extra Tip: Find The Right Keywords
Remember that you're not just writing for your current readers though, as you'll surely want to attract more people to sell ebooks and courses to…
The best way to get discovered is on search engines.
Trust me, over 50% of our traffic comes organically through this channel!
But if you want to rank well and connect with the right people on Google, you'll need to focus on picking the right keywords for each of your blog posts.
All the help you need is in this post or this video.
Make YouTube Videos For Even More Content
When it comes to social media, YouTube is unlikely the first platform to come to mind.
Most people think Facebook, Instagram, and Twitter. Don't bother – your content will die in less than four hours.
Focus your valuable time on YouTube, where the power of search meets the engagement of social media!
You've already made an in-depth video course, so you'll have hours of great content to pick from. Use this guide to dazzle your viewers with powerful content… just enough to convince them the course is great value without giving away too much!
Ah, two more important YouTube selling tips:
Make sure to keyword optimize your videos just like you did for your blogs.
Leave a reply when someone comments on your video – you'll look friendlier and like a trusted teacher.
Use Your Website's Prime Real Estate
Don't limit yourself to creating new content for promoting and selling ebooks, take advantage of your existing blog posts and website as well!
This will help organically drive traffic that hits other parts of your site into your sales funnel.
Here are a few ideas to make your own:
Embed the Thinkific sales widget onto your home page and main blog page.
Create an attractive popup or header inviting users to download your amazing ebook.
Place 'download now' calls-to-action on relevant existing blog posts.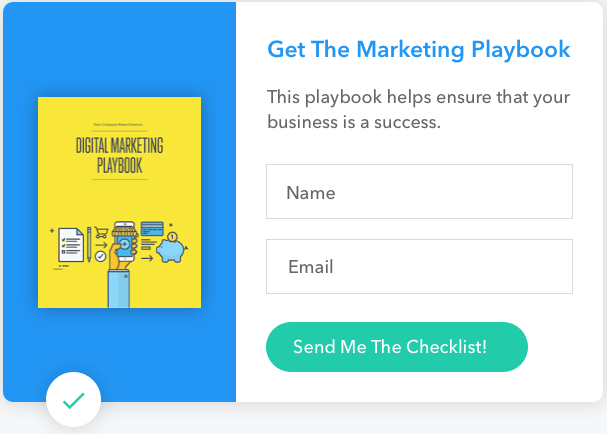 If you're ever stuck, just check out my website for inspiration!
Reach Out To Your Email List
Congrats! You've created all the marketing material you'll need – blog posts, YouTube videos, and links/widgets all over your site.
Now it's time to email your subscribers and persuade them to check out your stuff.
This is a group of people that look forward to your emails landing in their inbox, so you won't need to sell your ebook hard.
Simply focus on demonstrating value and then let your sales funnel work its magic.
I usually email my audience a few times a week with a little P.S. message. Something like:
P.S. Check out this new blog post. It will totally change the way you think about selling ebooks online!
That's it. If you've followed all the previous steps, then your course will sell itself.
Send Them Sneak Peeks
Looking for another way to catch your email list's attention?
Try this super easy method: send a direct pull from your ebook straight into your subscribers' inboxes.
Pick an engaging extract (and maybe end it with a cliffhanger) that will leave people craving to download the full ebook and take your course!
A great example is this email James Clear sent to promote his book Atomic Habits:
Final Takeaways On How To Sell An eBook On Your Blog
You already knew how to write your ebook before you dropped by… but now you also know how to sell it and skyrocket your revenues! All for [100%] free!!
But just in case you missed a step, here's a recap of the process of selling ebooks online:
Sort out all your tech needs with Thinkific.
Decide to give your ebook away for free.
Create an online video course from your book's content.
Set up a simple, yet epic sales funnel.
Use Beacon to make a beautiful lead magnet.
Market your ebook and course with blog posts, YouTube, your website, and emails.
Convert your online traffic into sales.
Now make it happen:
Get Out There, Sell eBooks and Make Money Online!
As always, thanks for reading, and see you on the next post!