After purchasing hosting and setting up your WordPress blog, the next thing that you're going to want to do is choose the theme.
A theme is basically a template for your website.
Being able to choose your own theme is one of the best benefits to using WordPress, because you don't need any design experience to make your blog look awesome with a great theme.
The only problem?
There are a ton of themes to choose from – and making that first choice can be difficult.
In this post, you're going to learn about two awesome theme options that'll definitely do the trick.
One of them is free, and the other is a premium/paid option.
You'll also learn how to add and activate them on your WordPress site.
Let's get rockin and rollin.
Free vs. Paid Themes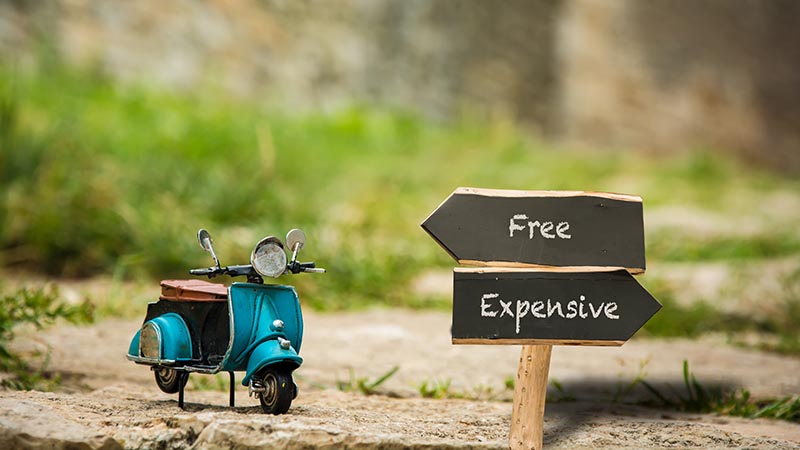 Free Themes
There are thousands of WordPress themes available for free.
Visit this post to learn about our 101 favorite free themes. If you're in the market for a theme with zero dollars in your budget, these are the best options on the marketplace.
Free themes can be awesome. But there are a few things you need to watch out for.
Nulled Themes
Some 'free' themes are actually 'nulled' themes, which are pirated premium themes that you can download for free.
These types of themes can wreak havoc on your site. They can lead to malware, give hackers control of your site, and just in-general really ruin your day.
Avoid these themes by only selecting themes that are available on an official marketplace.
If you can't download a theme from within WordPress, you may want to think twice about it.
What Is The 'Updated On' Date?
Whenever you're considering using a free theme, check when it was last updated.
Reputable free theme providers will update their themes to make sure they stay current with WordPress.
Always check the 'updated on' date. If the date listed is over a year old, you may want to skip that one.
Premium Themes
If you are going to have a site that is for your business or other professional interests, you might want to invest in a paid theme that will allow you to do all kinds of other customizations that many of the free themes don't allow.
These can range in price from very inexpensive, all the way up to a $200 or more.
A lot of this depends on whether you're going to use the theme just on one website, or whether you plan to use it on numerous sites.
Some theme designers have an option called a multi-site license, or even a developer's license.
Make sure you know what the licensing rules are for the package you purchase.
One great thing about WordPress is that it doesn't require you to be technologically savvy to use it.
However, some themes can be quite complicated and complex to use, especially for a novice.
Astra
Astra is a free theme for WordPress that's super popular among new WordPress users.
But they also have a paid pro version. It provides awesome support for plugins and page builders, and gives you the power to customize just about everything.
Thrive
If you're focused on converting traffic into prospects and customers, you need a conversion-oriented option… and a third party option like Thrive, a WordPress specific plugin and Theme, gives you the power to focus 100% on helping your business succeed.
Purchasing Thrive gives you access to a massive host of tools that you can use to make the most of your WordPress resources.
Purchasing this incredible, all-in-one WordPress theme option gives you access to tools like Thrive Architect, which is a drag-and-drop page builder… Thrive Leads, Thrive Optimize, Headline Optimizer, Thrive Apprentice, and a bunch of other different tools to give you a huge leg-up on the competition.
Simply put… Thrive really takes you into territory where free themes and even page builders like Elementor simply do not have the potential to take you.
Other Paid Options
There are also paid WordPress themes that you can find online from different vendors, including PremiumWP and StudioPress.
In other words:
Go with a free theme if you're just getting started, or are just planning to blog 'for fun.'
Go with a premium theme like Thrive if you're serious about making money online, quitting your day job, firing your boss, and succeeding as a blogger.
Jump In And Start Designing/Modifying Your Site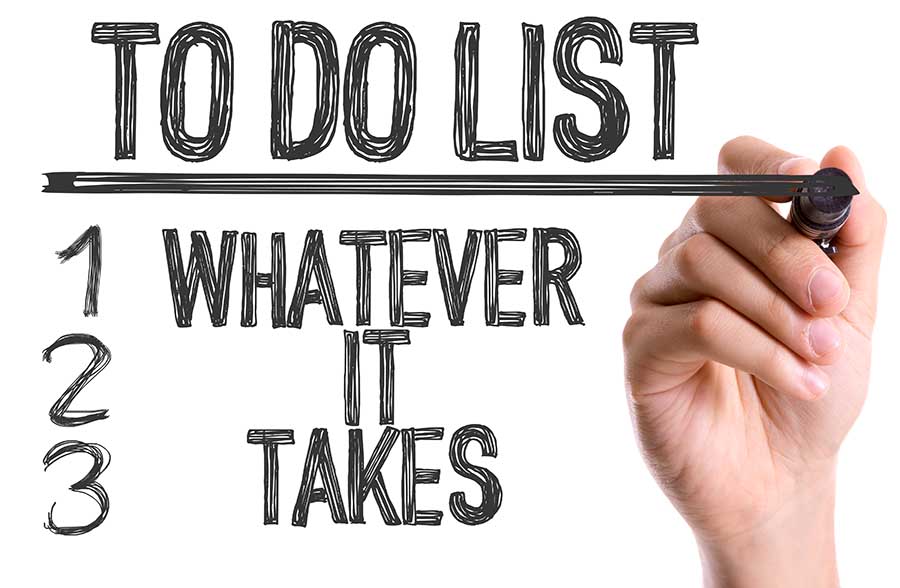 Whether you chose a free option, or decided to jump all-in with a Thrive membership, the next step is to get to work.
Jump in and start designing, editing, customizing, and modifying to your heart's content.
Quick Note: It Takes Practice To Get Really Good At Making Your WordPress Site Look Awesome
Listen:
WordPress is pretty easy to use. But it does have a learning curve.
WYSIWYG editors like Thrive help to make this process easier. But it's still a process.
And the same is true with every theme you download and activate.
Some themes will work well with your site. Some won't.
If you're trying out free themes other than Astra, you may need to try a few different options before you find the one that works best for your site.
And even after choosing a theme, designing the site and modifying its look can take some practice.
But be patient, stick with it, and keep learning.
You may need to watch some YouTube tutorials to get the hang of it and figure out where all the controls and settings are.
And if you're anything like me, you'll probably design and re-design your site several times before you're happy with it.
If All Else Fails, Hire Someone To Help You With Design
If you're not necessarily a dedicated do-it-yourselfer, you may want to consider hiring a designer to help you whip your new theme into shape.
For this, consider hiring a freelancer. You can find freelancers on sites like Upwork.com and onlinejobs.ph.
If you really need to save some cash, you may even consider hiring a designer on Fiverr.
Of course, whenever you're hiring freelancers, always do your due diligence. Check their references, ask for examples of their work, and always schedule a Zoom call before hiring them, just to make sure they seem legitimate.
In Conclusion
Choosing the proper theme for your WordPress site is a huge step in the right direction.
Throw in a bit of design work to make it look awesome… and you'll be off to an excellent start.
Of course, remember that succeeding as a blogger is a long-term game.
At first, it doesn't have to be perfect.
Give yourself time to learn, and be patient.
Keep trying, keep working, keep adapting, and stick with it.
This is how you create your own success, quit your job, fire your boss, and build your own blog-based online business.